Mailing Services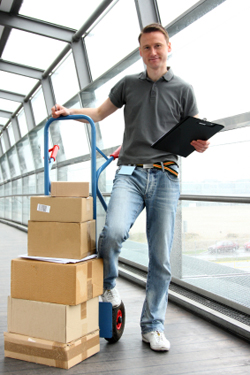 Direct Mail
We print a variety of products that are used for direct mail. We stock a large variety of envelope sizes and colors. We print postcards, flyers, letters, self-mailers, business reply cards, or anything else that you need to put into the mail. We complete the project by either using your mailing list or procuring a mailing list using your specifications and addressing the printed pieces plus applying barcodes and sorting for maximum postal discounts.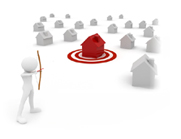 USPS Every Door Direct Mail
With the United States Postal Service's Every Door Direct Mail program, we can target specific neighborhoods and demographics, saturating the area with your business' marketing/promotional materials at the lowest possible postal rates. This allows you to stretch your advertising budget to include the largest possible exposure, resulting in more leads that generate sales.
Follow your mailing campaign with an Email Blast. Let the marketing experts here at Kwik Kopy Digiprint carry your message to the World Wide Web with our new Email Blast Service.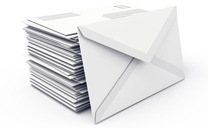 ---
---
Folded Self-Mailer Tabbing Requirements - Information about the new January 2013 tabbing requirements for folded self-mailers, like newsletters can be found here.
Frequently Asked Questions about Nonprofit Mailing Permits
Mailing at Non-Profit Rates
There are several options in mailing your postcards non-profit. If you have questions after reading the following requirements, just call us. We'll walk you through it.
Option 1
Fill out USPS Form 3624 for Non Profit Standard Mail Rates. Follow the instructions on the form and take to the nearest SCF Post Office. It will take about 3-4 weeks to receive approval. Non-Profit Permits cost about $370. We would suggest making sure that the post office you take the 3624 form to is an SCF in order to receive 6.7 cents postage rate. If the post office is not an SCF the rates can go up to 10.8 cents. Call your post office to find out what type of post office they are. More information on Nonprofit Standard Mail Eligibility
Option 2
1. If you do not have a non-profit status with the post office and are not wanting to pay the $370 permit fee you need to fill out USPS Form 3624, supply documents describing the organization's primary purpose and provide documentation to prove non-profit status (IRS letter of Exemption from Payment of Federal Income Tax (501(c)(3). Take the paperwork to an SCF Post Office and ask them to FAX the forms to New York for a quick response. It generally takes 2 weeks to receive authorization from the Post Office. Once approved, you will need to follow the instructions in Option 3 for a Ghost Permit number and then we can clear your postcards in Dallas, Texas. You will receive the 6.7 cent postage rate as long as the saturation specifications are met. Your postcards will then be shipped to your SCF Post Office in your area for home distribution. There is no additional charge for this service beyond the normal freight charges.
Option 3
1. If you are already approved for non-profit and want to use our Ghost Permit, we can clear the postcards in Dallas and then forward the postcards to your SCF post office.
2. You will need to fill out USPS Form 3623.
3. Write a letter on your organization letterhead saying the following:
To Whom It May Concern:
(Your organization name) is requesting authorization to mail at non-profit rates at an additional mailing office at DeSoto, TX.
Thank you,
(Your Signature and Name)
4. Forward the above two letters to us at info@digiprintsolutions.com and we will handle the rest for you. You can mail these to us at 638 E. Centre Park Blvd., DeSoto, TX 75115 or fax them us at (972) 228-9933.
This process will have your postcards clearing the post office in Dallas at SCF rates (if your zips qualify). To acquire a Ghost Permit with us takes approximately 2 days.